Hello,

In this short newsletter we would like to mention two important WEBINARS.
 
On Monday, 07.18.2016 there will be a german business presentation at 7pm Berlin time.
Immediately afterwards at 8pm Berlin time there is a german Live Online TRAINING about the new revolutionary FutureNet Success & Sponsor system.
 
In this training you will learn the simplest way on how to duplicate your business. The webinar will be run by our FOUNDER & CEO Stephan Morgenstern. You will get all the first-hand information right there. FutureNet is Rocking the World - take part in this unique story of success.
 
 
Business presentation
Date: 18/07/2016
Time: 7:00 pm german time
Duration: 30 minutes
Speaker: FutureNet CEO Stephan Morgenstern
Link: https://futurenet1.clickwebinar.com/businespraesentation
 
Training and presentation of the new FutureNet Success Systems
Date: 18/07/2016
Time: 8:00 pm german time
Duration: 30-40 minutes
Speaker: FutureNet CEO Stephan Morgenstern
Link: https://futurenet1.clickwebinar.com/training  
 
You can always find our webinars here: http://www.futurenet.club/webinars#
 
Best Wishes,
Your FutureNet Team
           
Hello,
 
we are proud to present the new FutureAdPro Landing Page System. This innovation provides you with the tools to advertise your FutureAdPro business on the internet.
Prospective partners may fill in the provided form to get automatically access to a second page with the FutureAdPro video clip.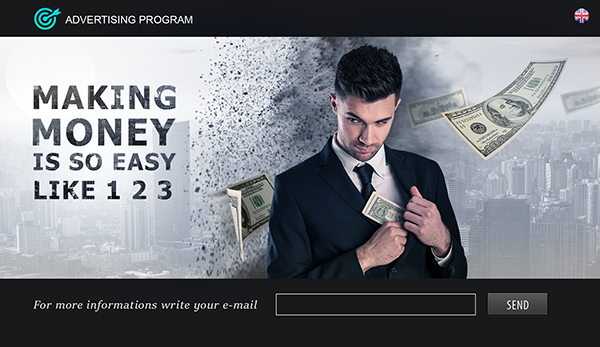 All members holding at least status position III at FutureAdPro have access to the Landing Page System.
We will immediately unlock all new languages upon completion.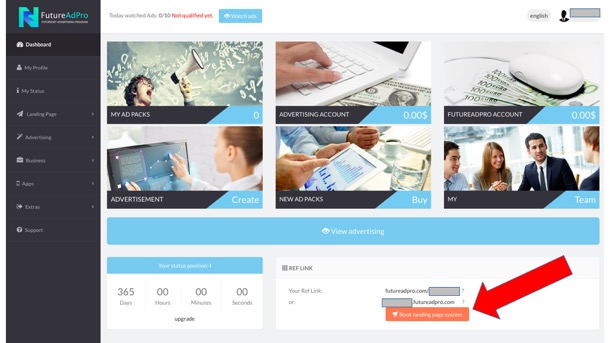 You are simply required to log into your FutureAdPro back office and to click the button:
"Book Landing page System".
 
You haven't reached status position III yet, but would like to advertise FutureAdPro? No problem – please upgrade to status position III now.
 
If you want to actively develop your own business with FutureAdPro, we recommend you to upgrade to status position V. Here, you will get the highest remuneration and participate in the revenues of the AdPacks up to 5 levels.
 
 
 
What to expect in the upcoming days and weeks?
 
Momentum System:
Still this week we will present the new MOMENTUM SYSTEM.
 
Payment providers:
In the upcoming days we will grant you access to PAYZA, 2PayforYou and Advcash for commission payments.
 
eWallet:
Everything is well under way. However, were a currently not yet able to announce a precise kick-off date.
Please look forward to fantastic opportunities and your personal FutureNet master card for commission payments.
 
Business presentation video:
Our graphic and video production team works on the completion of a professional 12 minutes business presentation video.
The video will be available in Polish in about 5 days. A week later, we will publish it in English, another week later in German.
Step-by-step, we will add all remaining languages:
Spanish, Portuguese, Russian, Turkish, French, Italian, Hungarian, Romanian and others.
 
We wish you a successful day, Your FutureNet Team
Last weekend we celebrated our great EVENT in the Polish capital of Warsaw.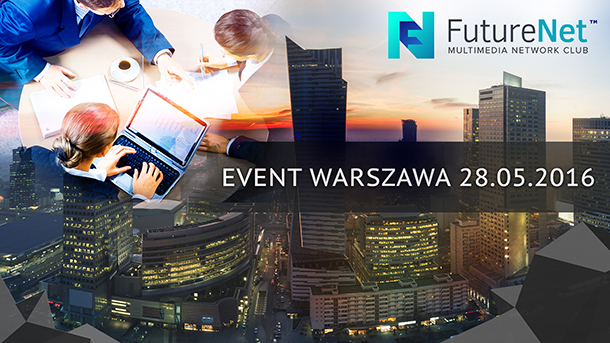 Our guests from many countries in Europe celebrated the successes of the previous months and discussed the future perspective of FutureNet.
 
It was a great event. Everyone who attended had a lot of fun and experienced the FutureNet spirit.
The feedback was unanimous: "FutureNet is a fantastic company and this event was just excellent."
 
We would like to thank everyone who contributed to the success of the event, and thank all the leaders who shared their experiences with the attendee's.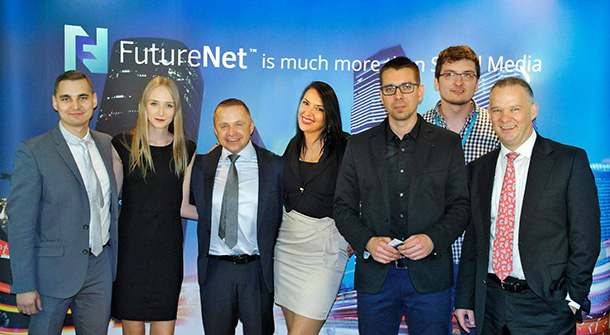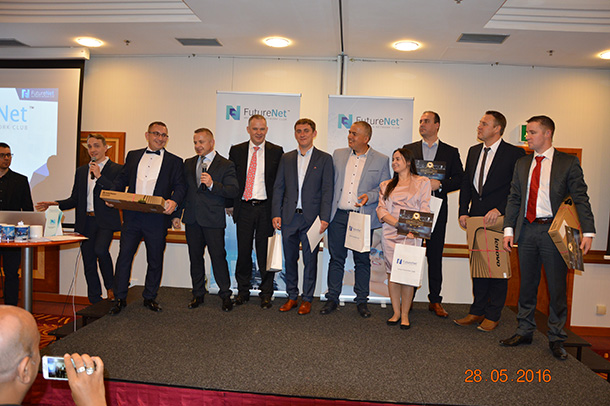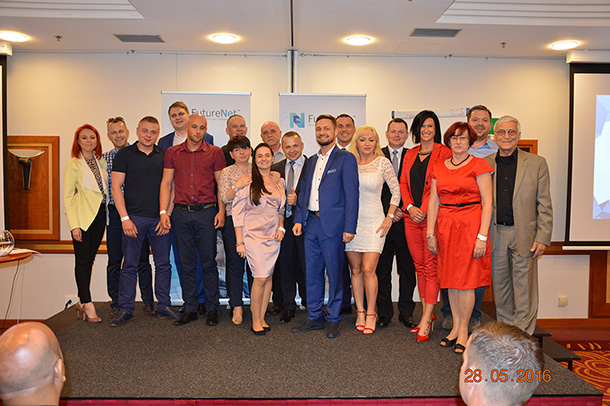 Our special thanks go to our translator Arthur Zablocki.
Arthur, you did a great job with your charm and professional attitude. We are happy to work with you!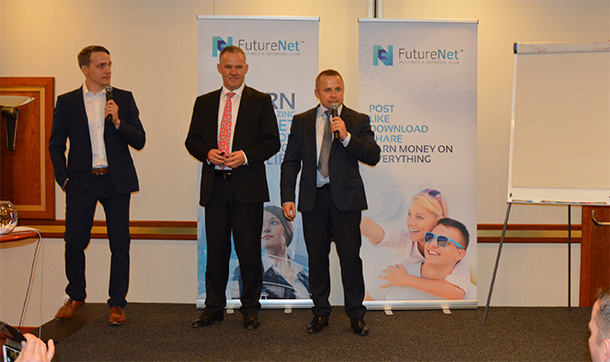 We would like to honour your splendid performance with a 185$ paycode.

 
Our big thanks also go to our TOP LEADER Mr Hugh Paul.
Hugh Paul, your business presentation was simply excellent. The feedback of our participants was unanimous: "I have never seen such a great business presentation."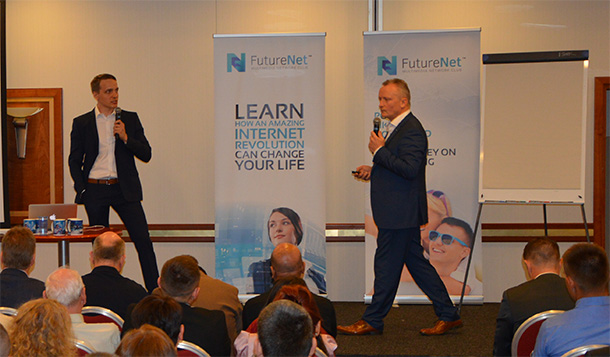 We at FutureNet are honoured to have you working with us.
 
 
 
FutureNet Highlights 2016
Roman and Stephan then provided an outlook on planned features at FuturNet in the upcoming days, weeks and months.
New version of the Momentum System
FutureAdPro Landing Page System
New website for FutureNet and FutureAdPro
All existing products will be updated
New products: website templates and a fully programmed sponsoring system for online marketers in all types of companies
Update for our Future Slot Game
New games
Online shop with merchandising products: shirts, caps, cups, pens, umbrellas, FutureNet perfume and many more. Print materials: magazine, flyer, etc.
You may pay for 25% of the price for your online shop orders with MEDIA POINTS
We are still working on introducing PAYZA as a payment method
We are currently working on the programming for the FutureNet eWallet
FutureNet Mastercard with a cash withdrawal limit of up to 10 000$ per DAY
FutureNet KIDS – a social media platform exclusively for kids
 
As you can see, we have plans to make FutureNet ever more attractive for you and prospective new partners.
In the upcoming newsletters we will keep you updated on the completion of the individual features.
 
Of course we have many more plans and will provide you with details at a later point.
 
 
 
International Expansion:
 
At this point we would like to thank our top leaders:

Aleksey Kolesnik             


Paolo Martins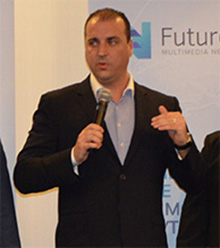 Wojciech Guzda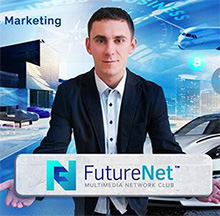 Abdessalem Ben Chikha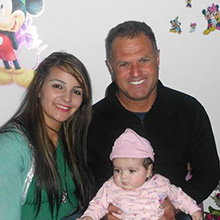 Bruno Vermeiren              


These FutureNet leaders have assumed extra responsibility and support us in establishing companies and opening offices and bank accounts in new countries.
 
Our successes:
UKRAINE: office and customer service for Russian speaking countries
INDIA: office and customer service
BRAZIL: establishment of a new company, office and bank account
TUNESIA: office
FutureNet Convention 2016
This fall, we will organize the first international FutureNet Convention. The event will be held in the Polish capital Warsaw in a Convention Center.
We will provide you details ASAP so that you can plan your trip.
 
 
Webinars
Step by step you will see all international webinars on our list.
We plan the following languages: English, Portuguese, Spanish, Russian, German, Polish, Turkish, Arab and many more.
All dates are available on the website: http://www.futurenet.club/webinars
 
 
 
We wish you a successful day - your FutureNet Team
In this newsletter we have put together some very important information for you & would ask that you take your time to study its contents.
 
- EVENT in Warsaw/Poland on 28 May 2016
- Credit card payment
- Payments with FutureNet codes now also available at FutureAdPro
- BANK TRANSFERS to FutureNet
- BITCOIN payments
- Information on commission payments
- eWallet
 
 
EVENT in Warsaw/Poland on 28 May 2016
Our next FutureNet event is scheduled for 28 May 2016 in Warsaw/Poland.
Check the details on our website and book your tickets for just 70 zloty (17€).
http://futurenet.club/live_event_tickets
 
 
Credit card payment
We are about to introduce a NEW CREDIT CARD PAYMENT option.
This feature will then allow every customer & partner the ability to charge their FutureNet account via the onlinetools.me website to make payments.
 
Payments with FutureNet codes are also now available at FutureAdPro
If you have credit on your FutureNet online account you will now be able to use it at FutureAdPro.
You simply need to create appropriate PAYCODES and use them to pay via FutureAdPro.
 
BANK TRANSFERS to FutureNet
Please consider the following rules for bank transfers to FutureNet and FutureAdPro!!!
1.
Every individual purchase must be finalized with a SEPARATE BANK TRANSFER.
If you purchase a status position for instance, and pay for it via bank transfer, and then purchase AdPacks, you will be required to pay with a separate bank transfer for each transaction.
You CANNOT add the two transactions together and send one bank transfer
And if you decide to buy upgrades for your FutureNet matrixes, these will also require a separate bank transfers.
 
2.
Upon each payment transaction via bank transfer we provide you with a CODE.
Please indicate the CODE as reason for payment – enter it together with your user name into the transfer form!
 
 
BITCOIN payments
Please make sure when you pay via bitcoin you transfer the EXACT BITCOIN AMOUNT that is shown in the popup box during your BITCOIN PAYMENT process. If the amount sent differs, the transaction may NOT be automatically booked into our system.
 
 
Information on commission payments
Unfortunately, we frequently receive commission requests with wrong supporting information.
If your provision payment has been refused, please create a new one and make sure you indicate the correct account details.
 
 
eWallet
Our IT department is already working on the integration of the FutureNet eWallet.
We will keep you up-to-date with the progress of our works.
 
We wish you a nice and successful day,
Your FutureNet team
           
---
On Friday, 8 April 2016, we have successfully launched FutureAdPro.
From now on, every FutureNet member has the chance to make money in a straightforward way – by simply clicking on advertisements.
You may now start your FutureAdPro membership with your personal AdPacks. By purchasing your status position, you decide about the percentage share of your remuneration and how many levels you wish to have paid for.
For more information, please check your FutureAdPro back office.
 
 
Two important deadlines during the transition period:
In order to be entitled to receive commission payments, you must own at least 1 AdPack worth 50$.
Everybody has until midnight Sunday, 17 April 2016 GMT, to qualify with one or more AdPacks.
On Monday, 18 April 2016, FutureAdPro launches it's the first commission run.
If anyone in your team has generated AdPack revenues earlier, you are safe. So it's' important to ensure you are qualified as of midnight on Sunday 17 April 2016.
 
After this first commission run, commission calculations will be in real time, so as soon as any member of your team generates revenues & you are qualified as above you will immediately receive your commissions & have the ability to withdrawn them on a daily basis from this point
 
 
 
The Landing Page System for FutureAdPro:
All holders of status position III and higher gain access to the FutureAdPro Landing Page System.
We are currently working with great effort on the system. It will be ready in about 2 weeks and be available in several languages.
 
You can watch our videos in a couple of languages here:
English:   https://youtu.be/DncE0-uNDD4
German: https://youtu.be/ohjDYLV_ftQ
French:  https://youtu.be/_ZZ1wiBtIys
Italian:   https://youtu.be/LbwTqsQ5DFU
Polish:    https://youtu.be/Lj7WEFtu2K0
 
 
Payment methods
We are about to introduce OK Pay and Solid Trust Pay as additional payment methods within the next days.
Furthermore, we are currently opening a Payza account. We will keep you updated about our progress and the start dates.
 
 
FutureNet E-Wallet:
We are currently working on the implementation of a FutureNet E-Wallet System. To finish the whole process, we will need two more months.
The E-Wallet System is supplied by a leading provider and will include perfect opportunities for payment transactions in several languages.
Everybody can open an E-Wallet account, just by using his identity card or passport.
The account can by charged via PayPal, credit card, bank transfer, bitcoins, Western Union and many more.
The wallet is compatible with 13 different currencies.
Money transfers between wallets are super easy.
Everybody receives a personal FutureNet prepaid card with a daily limit of up to 10.000 $!
Everybody gets a bank account in Hong Kong.
Look forward to this and many other highlights, which the E-Wallet account offers.
 
 
Help Centre
Finally we are excited to announce FutureNet's new Help Centre, as of next week FutureNet will have employed a team of professional English speaking support staff, with an integrated top of the range ticketing system that will allow you to get the help you need fast & efficiently.
 
 
We wish you a successful day,
 
your FutureNet team
---
On the upcoming Monday, we will be celebrating the first FutureNet's anniversary. The platform started its activity at the end of November 2014, but the 1st of Ferbruary is the official date of the FutureNet's Start.
 
In the first year of our activity, Partners from all over the world joined us. Our extensive offer helped us to achieve such a great dynamics in development at the first year of our activity.
As you probably already know, through the Premium Membership you can build up your own company in the company. Thousands of Partners have already use this special possibility earning huge amounts of money with FutureNet.
 
For every Premium Partner, and for members willing to join Business circle, this Newsletter provides multiple fantastic possibilities.
By cooperation with many multinational Leaders on the official anniversary of start of the FutureNet, we have decided to improve our Marketing Plan at some points.
 
We hereby thank to all Leaders who dedicated their time, taking part in the process of implementing improvements, which you will know in a moment.
 

Novelties and changes
 
1.
Deletion of all qualifications connected with Partner's activity.
 
2.
Friends Tree Bonus up to 10 depth levels.
 
3.
New martixes, which you can place inside of your present matrixes, therefore you double amount of your bonuses!
 
4.
From the moment of implementing the mentioned changes (Monday 01-02), if someone from your structure up to 10 depth levels makes an upgrade on a higher position, you will receive an email message. From the moment of getting the message, you will have 7 days to make an upgrade, in order not to lose the bonus from this Partner and his team.
 
5.
The Matching Bonus without any qualifications up to 50% from 1 personal partner.
Get familiar with the Marketing Plan (available from Monday 01-02) and make sure why this is so important to join the Business Partners group (Exclusive position).
 
6.
With the EXCLUSIVE position you get additional 10% of Media Points. With the SAPPHIRE 15% and ROYAL 20% more Media Points. At the moment of enabling the possibility of publishing adverts and sponsored posts you will be able to use Media Points to partially pay for an advert.
 
7.
The partners starting with SAPPHIRE or ROYAL position (and Partners, who being in the EXCLUSIVE position, in a period of 14 days upgrade to SAPPHIRE or ROYAL)
with the start will get additional Matrixes worth:
For Sapphire: 10$ + 25$ + 50$ + 100$ + 500$, worth totally 685$!
For Royal: 10$ + 25$ + 50$ + 100$ + 500$ + 1.000$, worth totally 1.685!
 
All the mentioned positions can be instantly placed in your present matrix of Friends Tree, doubling your Friends Tree Bonus!!!
 
The partners, who earlier have bought SAPPHIRE or ROYAL positions, and were up on time with the mentioned dates, upgrades (14 days upgrade from EXCLUSIVE or start with Sapphire or Royal) will also get additional free matrixes in value of your own package.
 
8.
For all the real Leaders working with their Partners, we are presenting the Leader Bonus providing from 1% to 7% of bonus calculated from the turnover of entire organization below. If you achieve the highest 7% in turnover of your group and below you, one Partners also gets the highest share 7%, then you qualify to 5% in pool of the WORLD POOL.
 
9.
100% Dochodu Pasywnego
The bonus is directed only for Partners STARTING their business with Royal position
10% of adverts income will go to the pool and will be divided between Partners with the Royal position. The Bonus will be paid each month until it reaches 3.370$ (200% of Royal Package value)
When you achieve or purchase the Exclusive position, you have 14 days on upgrade to Royal position, to also get the Advertising Bonus
 
Get familiar with the new Marketing Plan
(available from Monday 01-02):
 
All the mentioned changes will apply from Monday 01-02-2016, time: 5 PM (Greenwich time)
 
As you can see, all the presented changes will give you fantastic possibilities to get unreal income! The changes for every person willing to build their Business Online through standard, stable company.
 
Check out all the changes, upgrade on a higher position and give yourself lots of additional benefits with the new FutureNet's Marketing Plan

Wish you great successes:
FutureNet Team
           
In today's newsletter:
 
- Extra 1000 Media Points worth $10
- Summary of the Christmas Promotion

 
Extra 1000 Media Points worth $10
From today, every new registered partner and current partners have a possibility to get extra 1000 Media Points for Products and Gifts. With the growth of the FutureNet Social Platform, we decided to run a special offer. From today, every person, who register will get 300MP (Media Points), in addition the extra 700MP will be given after filling out the information table in user's profile. Current partners will receive 1000 MP for filling out the form.
 
 
Summary of the Christmas Promotion
According to our plans, yesterday we summed up to Christmas Promotion 4+1
The Partners, who have qualified yesterday, received registration codes of value that equals the qualification. The codes were sent through email. We would like to congratulate to every Partners who qualified to our special promotion.
 
We wish you all the best, a lot of successes and happiness in the New Year 2016.
 
FutureNet Team